CALL FOR QUOTE
Our Hotline
+65 6681 6717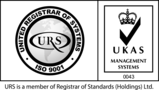 Website Localisation with Seamless Integration

Going digital and going global are names of the game when you are a business competing in this new digital era. A website that caters to consumers' evolving needs and reaches international customers is no longer a good-to-have, but a must-have. To reach, attract, engage and market to consumers effectively, you need website localisation to display content in a language they understand.
With over 10 years of experience in translation and interpreting services, Elite Asia has been translating many WordPress websites for our clients. We understand the pain points on extracting and uploading back contents manually to the websites, and taking risks of granting backend access to third parties.
In order to simplify the process, remove the obstacles for our clients, Elite Asia is pleased to announce the partnership with WPML, one of the leading WordPress Multilingual Plugins in the market. WPML enables users to have the fully automated translation process for WordPress websites.
In collaboration with WPML, the request for the translation will be selected and sent directly to us. We use our translation memory stored in our TMS (Translation Management System) to analyse the files and issue quotations immediately. Once translation is being done, all translation contents will be sent to WPML and uploaded back to client's website automatically with formatting retained. Elite Asia strives to streamline the translation process, shorten the turnaround time, and avoid errors that may occur when uploading.
For any enquiries or quotations pertaining to Website Localisation with Seamless Integration Services in Singapore. Please feel free to call us at +65 6681 6717.