CALL FOR QUOTE
Our Hotline
+65 6681 6717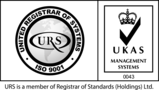 CAREERS IN ELITE ASIA
Are you linguistically talented with a desire to work in a language related industry? Then perhaps Elite Asia in Singapore is where you need to be.
At Elite Asia in Singapore, we consciously develop a culture that will help you achieve your personal goals and dreams. From our no-nonsense and honesty is the best policy approach to communication strategy to our Pow-wow brainstorming sessions, we will do whatever it takes to ensure our people not only have enriching jobs, but a job they are proud and happy to be in.
Click Here To Apply For Available Positions.
Click Here To Apply To Be Our Translators, Interpreters OR Vendors.
CURRENT JOB VACANCIES
Are you passionate in living your life? Into having a wide spectrum of experience? Really want to fulfill your potential to the fullest? If yes to all the above, find out more about our current open positions by clicking on the below links now!

Business Development Executive
Language Consultant (Translation)
Language Consultant (Interpreting)
Project Manager (Translation)
Japanese Language Consultant
Project Executive (Translation)
Marketing Executive (Offline)
Marketing Executive (Online)
Language Trainer
Language Course Consultant
Finance Executive
Finance Assistant
Freelancer
Marketing Intern
Interpreting Intern
Translation Intern


DEPARTMENTS IN ELITE ASIA
SALES & CLIENT SUPPORT
Our sales and client support teams are at the frontline, dedicated to support clients' project requirements. They are also the "can-do" people that will try their utmost best to meet demanding project deadlines and also ensure we can deliver the daily "promises" we make to our growing base of clients, associates and service partners across different time zones and continents.
PROJECTS TRAFFIC COORDINATION
Our projects traffic coordination teams focus on getting things done on time and with the required quality. Liaising with different talents such as translators and linguists, they are known to be great in "finding the needle in the haystack" and putting together a complex jigsaw puzzle with much ease.
"I hope to build Elite to be a leader in the communication industry and ensure we retain our service centric culture, being accessible to our clients and never to hide behind a complex web of bureaucracies and rigid processes."
Carol Hong Yin Yin
Managing Director
"Being good in what we do is always a must-have and never a good-to-have quality. Coupled with great attitudes, our potential to achieve what we set in our hearts as a team is truly limitless."
Michael Kuan
Regional Marketing Director

"Working in Elite is always a refreshing experience. We learn new things daily and the management is serious in its promise of helping us to be happy in our careers. Though the pressure can be intense at times, I am confident of the abilities of my team members and am assured that I am supported by the management to accomplish my tasks."
Kathy Xia Zihan
Project Leader
"My passion is in languages and I am fortunate to find myself in the communication industry. The opportunities given to develop my passion in Elite are very enriching. Though I am the youngest in Elite, I am grateful for all the trust, encouragement and guidance from my colleagues."
Yvonne Lau
Talent Liaison Executive

TRANSLATIONS & EDITORIAL
The people on the ground and without them, Elite Asia in Singapore has no reasons to exist and no services to provide. The "Word Smiths" and fabulous orators of our company, Elite Asia in Singapore's Translations & Editorial people simply put the right words on paper and even in our mouths.
Submit your curriculum vitae via our web form !
INFORMATION TECHNOLOGY & MEDIA
Translations memory, machine translations and other CAT tools are at the tip of their fingers. Our techies can help in the smallest way to make a big difference in how things are done in Elite Asia in Singapore.
FINANCE
Our finance people are a group that knows what matters count. They are a team of seasoned finance professionals who focus on keeping us lean and mean, providing business intelligence, and managing financial operations so that Elite Asia in Singapore is able to deliver cost-effective solutions to its clients.

IN SUMMARY
Elite Asia in Singapore is NOT only a translation company, and we don't intend to be one. While we have the required know-how in the translation industry, we are determined to become a company that uses language and communication strategies effectively in aiding the growth of other companies. In Elite Asia in Singapore, we do not pay lip service in just proclaiming that people are our most important assets; we go way out to prove it. We provide equitable ownership to every team member that assures our employees that they too can partake in every success. Our incentives and rewards program includes market benchmark salary, commission, reward trips and performance bonus, together with the opportunity to further advance academic pursuit and promotions, Elite Asia in Singapore aims to recruit and retain the best. With our ambitions to be a strong Pan-Asia company, we are committed to providing a positive and passion driven environment by recruiting people who share our commitment to providing seamless multilingual services and at the same time loving every moment of it. In summary, we will thus raise a new generation of Elitists. A generation that truly believes that being the best means helping others to be at their best.

DID YOU KNOW?
TRANSLATIONS CAREERS & JOBS in the industry are not only limited to being a translator. One of the lesser known but important roles is that of the Project Manager or known in Elite Asia in Singapore as the Project Leader.

The Project Leader functions as the central coordinator for all translation projects and is the bridge that connects the client to the translators selected for a project. They are tasked with ensuring that proper processes and procedures are followed throughout the translation project, beginning with the analysis of the project and preparation of the source files, to putting together and supervising the translation team. As the Project Leader must be focused on meeting the client's requirements, it is essential that the Project leader himself is not to translate the document but rather to be adequately skilled in spotting linguistic errors, formatting irregularities and / or missing translations.

In Elite Asia in Singapore, our Project Leaders are good in multi-tasking and attentive to even the minor details of a translation project. Working with a customized project management system, our client's projects are carefully put through a translation process that ensures the quality requirements and due dates are met without any major issues.
To find out more on how we manage your projects, please do contact our friendly Project Leaders at +65 6681 6717 or use our web form .