CALL FOR QUOTE
Our Hotline
+65 6681 6717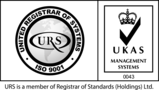 CONTACT US
Businesses use Elite Translations Singapore because we are a leading TRANSLATIONS COMPANY IN SINGAPORE and can be trusted to deliver our services with the highest quality required. Additionally, our clients, associates and friends know every staff member by their first name and face. They can rest assured knowing that they can count on our support when the rubber meets the road, especially when they need experienced translation professionals for their business communication needs.

Hereunder is a list of the contact details of the key staff serving the Asian region. Again we wish to assure you that no matter where or who you are, we are here to serve your language translations needs. Feel free to contact any of us, as we are the most service-centric TRANSLATIONS COMPANY IN SINGAPORE.


IMPORTANT NOTE:
For translators, kindly use our web form by clicking here.
DID YOU KNOW?
TRANSLATIONS COMPANY IN SINGAPORE mainly work with their European counterparts based in Europe for European language translations. This ensures the translation quality as only native European translators are used. With the difference in the time zones, most TRANSLATIONS COMPANY IN SINGAPORE are unable to deliver on a 24-hour project turnaround for European language translations. However, the best way is to still work with a single translation agency in your time zone as they can assist you in the coordinating work without you waking early or staying up late.
Relying on a global network of translators, interpreters and proofreaders in over all the continents, Elite Translations Singapore's co-ordination work span the entire globe's 25 different time zones to deliver premium translations literally any time and anywhere. For trustworthy multilingual translations in more than 60 major languages, call us at +65 6681 6717 or use our web form . You won't be disappointed.